What better way to get ready for your date night than to try some new hairstyles to see which makes the cut for your special night? We've curated 10 hairstyles for hair types 1-4 that are trending this season. We've even added some tips for jewelry and outfit ideas. Check them out:
10 STYLES TO TRY:
1. Wash n' Go with a Twist: Hair Paint Wax
Temporary hair coloring solutions went viral in 2019. Having an alternative to permanently dyeing your hair allows for more versatility and eases the worry of damaging your hair. Hair paint wax is a temporary water-based product that is easy to apply, easy to wash out, and offers a strong-hold with no damage to the hair.
Choose your favorite hair paint wax color and apply it to your wash and go. For an extra flare, create a side part and add some gold accessories. Add some gold hoop earrings as a final touch.
2. Beach Waves with Blinged-Out Hair Clips
Big diamond hair clips with pearls or catchy words and phrases have become a hair phenomenon. Create some natural-looking beach waves with a big curling iron, wand curler, or even the RevAir Reverse-Air Dryer.
Use the RevAir to stretch and dry your hair, and then pin curl each section and secure them with bobby pins. Right before you're ready to head out, remove the bobby pins and you'll have bouncy curls. Then using a wide-tooth comb, comb through the curls to loosen them.
The final touch is pulling back one side of your hair and adding the diamond clips of your choice. For jewelry, less is more, since most of the attention will be drawn to your hair. Pair your hairstyle with simple diamond or pearl studs and a thin choker necklace.
3. Slicked Low Braided Ponytail
This sleek low ponytail is super chic and will accentuate your facial features. You can dress up or down with this hairstyle. As for earrings, gold hoops or drop earrings would be the perfect touch.
To achieve this style, the first two steps will be to simply part your hair down the middle to about your ears and brush your hair back into a low ponytail with water and hair gel. If your hair is long enough, braid it down to the end and secure with a hair rubber band if need be. If your natural hair isn't long enough, you can use hair extensions such as braiding hair to achieve this look.
4. Ultra-High and Sleek Ponytail
If you have special plans for your night that require a more formal hairstyle, try this ultra-high and sleek ponytail. It's an elegant look, but the added hair accessory can be an edgy touch if you want a pop. Silver drop earrings and a necklace to match will complete the look.
5. Blunt Bob
Bobs are such a versatile hairstyle, and they're a perfect excuse to cut off dead ends from 2019 to make your hair look fuller and healthier. For a sleek look, spritz hair with a heat-protectant spray, then lightly flat-iron sections to keep the ends looking sharp and defined.
For a natural texture, let your hair air-dry, and twirl damp ends or add a few braids and undo after an hour or two for extra waves. For accessories, pair this hairstyle with a statement necklace and stud earrings.
6. Braided Updo
If you have box braids and are not sure how to dress them up, a simple bun always does the trick. For added pizzazz, apply gold clips around the top of the bun and the base around your head. If you want to switch this style up leave two braids at the front of your hair out to frame your face.
Big or small hoop earrings or an ear cuff, and a small necklace completes this look.
7. Halo Braid with Gold String
This protective style doubles as the perfect date night hairstyle. The gold string adds the pop that this simple yet elegant look needs for going out. Get inspired by this look and pair your braided crown with colorful earrings and a bold red lip.
8. Half Up, Half Down
Half up, half down is one of the most popular hairstyles because of its simplicity. It's super chic and won't take you hours to pull together, and is the perfect solution if you're stuck between wearing your hair up or down.
To add a pop like the hairstyle picture, you can add pearl pins or wrap the ponytail with gold string. To finish the look, make sure to spritz a flexible-hold hairspray to keep your waves intact.
9. Fishtail Braid
A fishtail braid is a type of hairstyle that involves weaving strands of hair together to create an intricate appearance. One of the most common types of fishtail braid is a French style, which begins at the crown of the head.
Fishtail braids can be super sophisticated. Try this fishtail braid hairstyle if you're looking for something a little edgier than a traditional one. Leaving hair out one-third down adds a twist.
Big earrings would be the cherry on top of this look.
10. Space Buns
Not going anywhere super fancy? Try this super cute and nostalgic hairstyle, space buns. This is a fun and playful look that can be accessorized with decorative bobby pins.
Don't forget to lay those baby hairs down with your favorite edge control product. A pair of your favorite stud earrings will complete this cute-but-casual date night look.
WHAT STYLE WILL YOU TRY?
With so many hairstyle ideas, it'll be hard to decide which one to try first. The important thing to keep in mind is which hairstyle will work the best with your hair type and hair length. If you have shorter hair, you always have the option to use hair extensions to achieve your desired look.
Don't forget to use the Reverse-Air Dryer to prep your hair for any of the hairstyles that require dry and straight hair. You'll achieve great results with minimal heat.
Which hairstyle is your favorite? Share your date night looks with us by hash-tagging #MyRevAir on Instagram!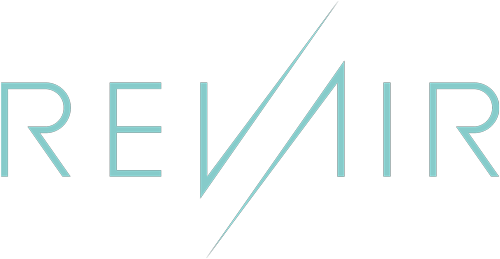 Trade your Blow Dryer and Straightener for the World's First and Only Reverse-Air Dryer.
RevAir is an all-in-one tool that will dry and straighten your hair fast with less heat.