Heads up - you're going to love this hair towel!
Absent the bulk of a standard bath towel, the BUNDLE UP Hair Towel gives you a hassle-free way to secure hair until your ready to Rev.
Fashioned in the shape of a turban, our hair towel creates a comfortable, fumble-free way to towel dry tresses.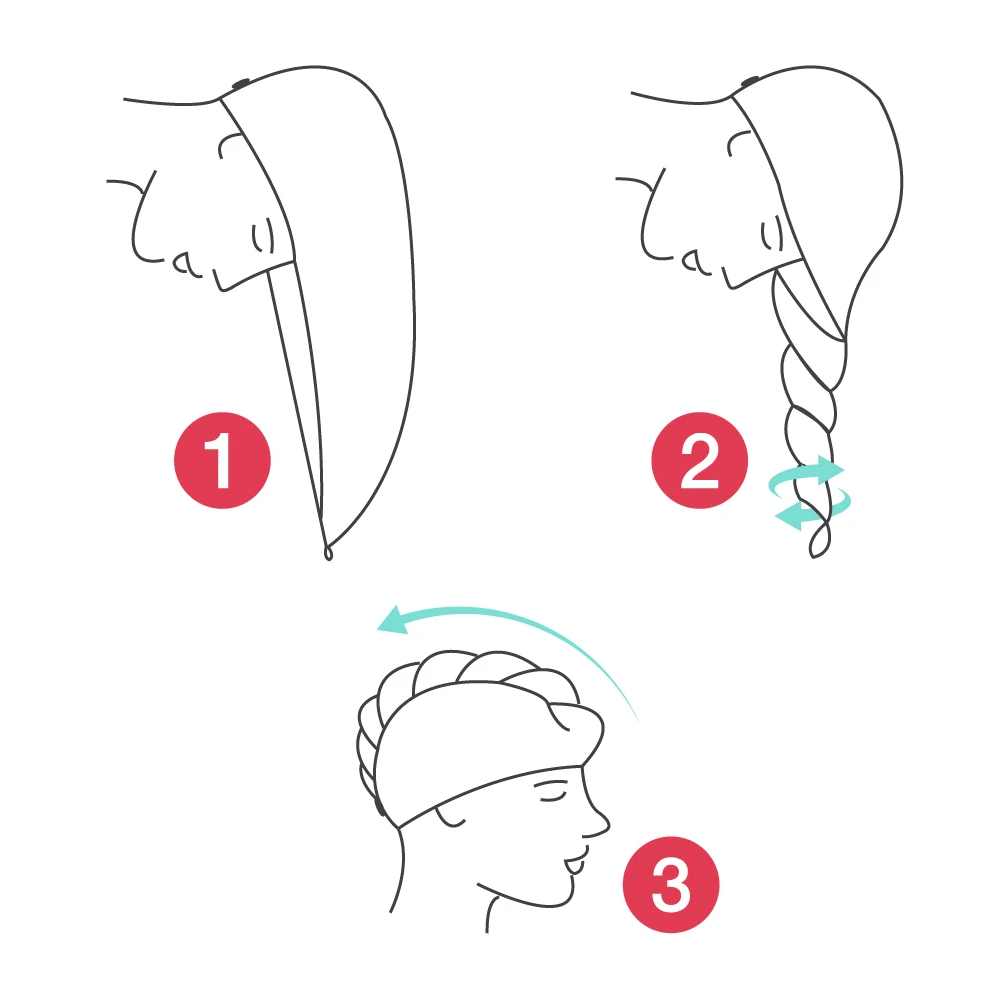 Flip your hair over and place the Bundle Up hair towel over the back of the head with the button just above the nape of the neck.
With the hair inside the towel, gently twist the towel until the towel tightens at the forehead.
Pull the twisted portion of the towel over the top of your head and place the loop over the button to secure the towel in place.
A MESH WELL Accessory Bag is included with every BUNDLE UP Hair Towel Set!
Intended to store the BUNDLE UP Hair Towel this useful sack works to gather up a multitude of items in one place.
Perfect for storing makeup, hair accessories or even kids toys, the forgiving shape of this cinch sack allows for multiple types of use.
The simple drawstring closure, with a toggle stopper, secures items into place making this bag ready to go where you do.